COMPANY

会社概要
ミッション
Mission
Transform the energy system through the creation of DERs
分散電源の創出により、エネルギーシステムを変革する
We believe that maximizing the use of energy sources distributed throughout the community, including residential PV systems, will contribute to realize a sustainable society.

Share Denki has achieved the innovation of providing PV systems with no initial cost, which used to require a large initial investment, and has been supported by many users and partners.

Each energy resource, such as PV system and energy storage system, may be insignificant in the context of the entire power system.However, when these distributed energy resources are bundled together, we believe they can have a significant impact.

Our mission is to transform the energy system for the better through the creation of distributed energy resources and the provision of innovative products.
バリュー
Value
Impression at All Moments
すべての瞬間に感動を
Impression is to exceed expectations.
For everyone involved.
Impression for Users

We are committed to providing the best user experience through our products and services.
To achieve this, each member will work as a professional with passion and responsibility.

Impression
for the Teams

We are committed to maximizing the results of our team.
To achieve this, we will respect and appreciate our team members and build a trusted relationship.

Impression for Society

We aim to create great value for the next generation through our business.
To achieve this, we will continue to take on challenges with perseverance and without fear of failure.
リーダーシップ
Leadership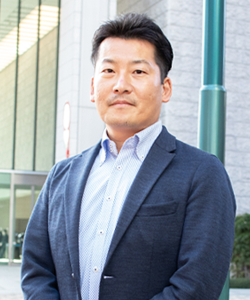 Founder and Director
Kazuyuki Uemura

After working on management reform projects for a major general trading company at ABeam Consulting Ltd., he established I AND C Cruises CO., Ltd. in 2008 and became its representative director. Awarded Top 5 in the Tohmatsu Japan Technology Fast 50 for three consecutive years as a CEO. Founded Sharing Energy Co., Ltd. in 2018. After I&C Cruises Co., Ltd. was acquired by ZIGExN Co., Ltd.(TSE 1st Section), and then he became a Director and Founder of Sharing Energy in February 2020.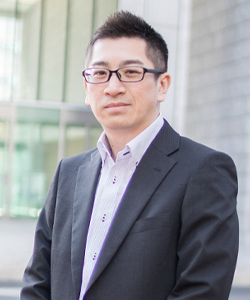 General Manager of Share Denki Business Division.
Youichi Kondo

After working in sales and management at several companies including a foreign manufacturer and a renewable energy development company, he joined I AND C Cruises Co., Ltd. in 2011, where he led a breakthrough in the wholesale business of PV systems as General Manager of the Supply Division. He joined Sharing Energy Co., Ltd. in 2018 and has been in charge of all sales activities of Share Denki.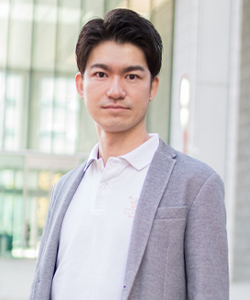 Head of Business Development Office
Kazuhiro Iguchi

After graduating from Keio University's Faculty of Policy Management, he joined at I AND C Cruises Co., Ltd. where he was mainly involved in new business development in the energy field, including the establishment of a PPS company and the launch of one of the largest LP gas switching services in Japan. From January 2018, he has been in charge of business development at Sharing Energy Co., Ltd.
会社概要
Company Profile
Company name

Sharing Energy Co., Ltd.
Head office

A-PLACE Shimbashi-Ekimae, 1-12-9, Shimbashi, Minato-ku, Tokyo
Established

January, 2018
Board of Directors

Representative Director, Kazuyuki Uemura
Director, Emiko Koga
Director, Shuichiro Kawamura
Director, Kengo Namamura
Auditor, Kenji Takeshita
Main Business

Energy Providing Business
Share holders

Management team
Energy & Environment Investment, Inc.
ENEOS Corporation
The Dai-ichi Life Insurance Company, Limited
IncubateFund

Group Company

Share Denki 21 Co.,Ltd.